Healthy Potato Salad
Trying to limit or eliminate fat in your diet? Here's a delicious recipe for healthy potato salad from fatManRants.com which I have modified for preparing with two pounds of red potatoes rather than five.
Ingredients:
2-lb bag small red potatoes
1-2 stalks celery finely chopped
1/4-1/2 small white onion finely chopped
4 Tbl Mt. Olive Simply Relish Deli Style Sweet
Sauce:
1 15-16 oz can Great Northern Beans rinsed & drained
2 Tbl rice vinegar
2 Tbl Dijon mustard
1 Tbl lemon juice
Instructions:
Boil the red potatoes for 25-30 minutes.
Strain, then place potatoes in bowl of cold water and refrigerate until completely cool.
While the potatoes cool, prepare the sauce:
Place the ingredients for the sauce in a small mixing bowl and use the Cuisinart Smart Stick to blend the sauce until completely smooth.
After the potatoes have cooled, drain, then cut into bite size pieces using a sharp knife.
Fold the celery, onion, relish, and sauce into the potatoes and chill for 20 minutes.
Voila! The best potato salad ever, without an ounce of fat!
This is all we had left-over after a lovely supper.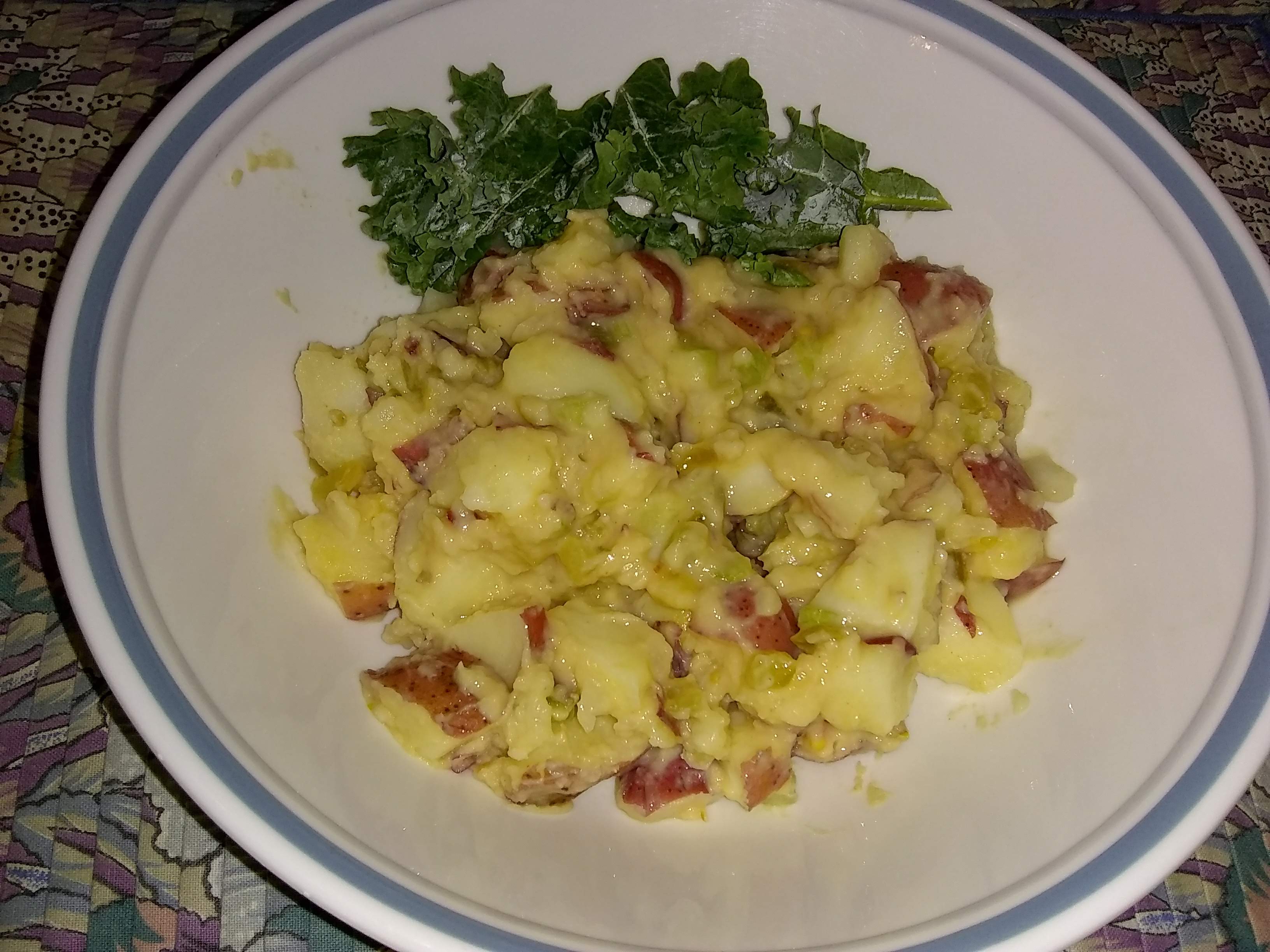 — Rebecca