Creamy Potato Casserole
Macaroni and cheese was a major comfort food for me, but—after turning vegan—dairy products were no longer on the menu. My sweetie prefers potatoes to pasta, so I developed this recipe from Rip Esselstyn's Macaroni and Not Cheese found in The Engine 2 Diet: The Texas Firefighter's 28-Day Save-Your-Life Plan that Lowers Cholesterol and Burns Away the Pounds and the Vegan Mac'n'Cheese recipe from the Penzeys Spices catalog (publication date not available).
Sauce:
4-6 small red potatoes
2 cups ready-to-eat cross-cut carrot slices or bite-size carrots (rinsed)
1/2 medium white or yellow onion
1 cup raw cashews
1/2 tsp. minced garlic
1/2 tsp. mustard powder
1/4 tsp. Cayenne pepper
3 TB. nutritional yeast
2 TB. lemon juice
2-1/2 cups water
Place the sauce ingredients into the Instant Pot and cook on Steam setting for 15 minutes.
After the pressure has gone down, use the Cuisinart Smart Stick, Vitamix, or blender to blend the sauce until completely smooth.
WARNING: Use Caution when blending hot liquids.
After blending the sauce, spoon over potato slices layered in a large casserole dish. (Hint: pour a thin layer of Vegetable Stock into the bottom of the dish prior to layering in the potatoes to make for easier cleanup.)
Sprinkle with paprika.

Bake covered or uncovered at 350 deg. until potatoes are cooked through (approx. 1-1/2 to 2 hours)
Note: This recipe also works great with pre-cooked pasta or left-over baked potatoes. Prepare the pasta according to package directions or slice the previously baked potatoes, then layer the pasta or potato slices with the sauce and bake approximately 30 minutes, or until bubbly.
This is all we had left-over from a large 13-1/2 by 9 inch casserole dish.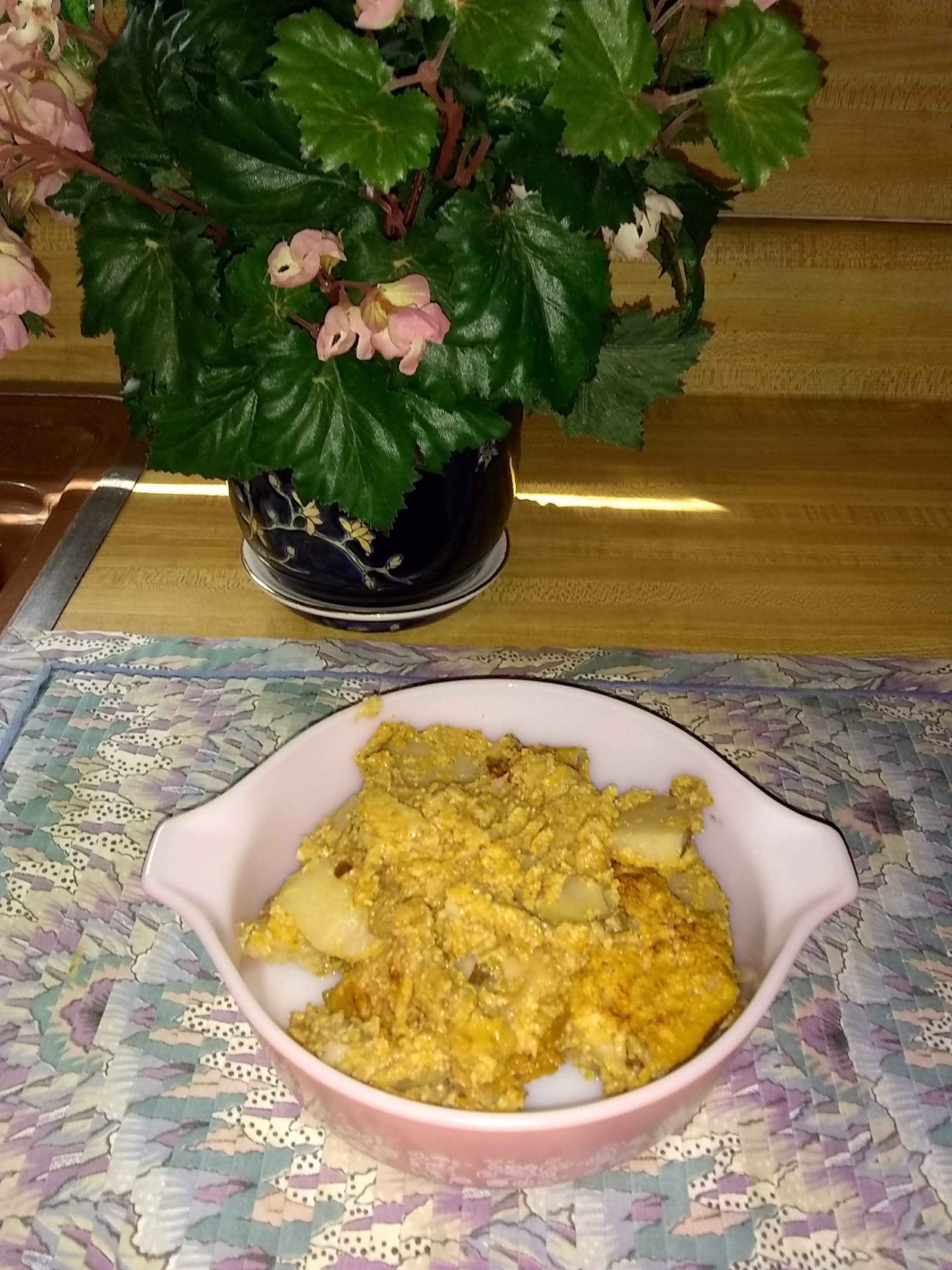 — Rebecca