Who Am I?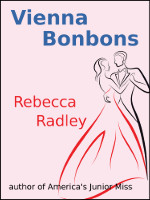 For the last 16 years I have been teaching dance classes for a wonderful studio in central Texas. When I choreograph a dance for the annual recital, it is important to me that the dance tell a story. Even if that story is not spelled out to the audience, I believe it is extremely important for my dancers to know two things about their ballet: Who am I? and Why am I here?
Here's the story for our ballet to Strauss's Vienna Bonbons for the 2012 recital.
---
Dear Dancers,
The theme of this year's recital is Peace, Love and Dance. Our dance is to a waltz composed by Johann Strauss, II, the eldest son in a musical dynasty founded by the 19th Century composer, Johann Strauss, I, who popularized the waltz during the Romantic Era of music. Johann Jr., known as the Waltz King during his lifetime and still today, composed over 500 waltzes, polkas, and quadrilles, as well as operettas and ballets. He wrote Vienna Bonbons in 1866 in honor of Princess Pauline Metternich-Winneburg, the wife of the Austrian ambassador to Paris.
The waltz's introduction starts with clarinet and pizzicato strings in a relatively tense mood. Shortly, the first waltz theme makes a bold entry, long chords with a strong first beat in 3/4 time. Later sections are cheeky and flamboyant, contrasted in between with gentle and reflective melodies. After a short coda, the first waltz theme reappears before accelerating into its rousing finish, complete with a brass flourish underlined by a snare drumroll. (from Wikipedia, the free encyclopedia)
Who Are We and Why Are We Here?
Our presentation this year will take up the themes of Love and Dance.
Back Story:
It's 1866 in Vienna and the enchanting daughter of a nobleman goes into a candy shop to buy her mother a birthday gift. The mademoiselle is a lovely thing and there's a hint of glitter in her eyes. With merely a glance you can tell she possesses a very kind heart and is deeply cherished by her family and friends. A handsome young clerk steps forward to help her select from the assortment of hand-crafted chocolates made there in the shop. In fact, the young man is not just a shop clerk but an apprentice chocolatier, and he becomes immediately drawn to our heroine's sparkling presence.
The young man cannot stop thinking of his lady's pretty smile and twinkling laugh. After weeks of waiting without her reappearance, the industrious lad concocts a wonderful plan. He sets to work crafting the most amazing, delectable, beautiful chocolates the world has ever seen and determines to make them a present to her. The bonbons are of every color and shape, each an exquisite work of art. There's something else about these treasures created with such love and care, even the apprentice has no idea. They have magic in them.
Unaware of who might have left the gift at her door while she was away, our young lady plucks a bonbon from the box and inspects its perfection. There's something astonishing and unusual about the shape, the pastel color, the tiny gold flower on the top. She brings the bonbon to her lips but can't bear to take a bite. She sits in a huge upholstered chair and spends the rest of the day carefully examining the bonbons one-by-one. A sort of magic drifts from the bonbons forming a protective field around them and pulling her fantasies into them.
Our heroine spends most of her days now, not eating the bonbons but admiring them. At night she dreams they have turned into beautiful ballerinas who dance to the strains of a Strauss waltz. On this particular night, she wakes in the dream to find herself dancing in the parlor with the magical bonbons.
Assignment #1: Think of names for the story's hero and heroine.
Assignment #2: Imagine how the story might end.
---
If you'd like to hear the waltz Vienna Bonbons that inspired my novella, take this link to listen:
https://www.youtube.com/watch?v=smLPq_bIzOY
P.S.: the video also has some great candy making scenes while the orchestra plays.
— Rebecca